lacaune sheep
It originates from France. This multi-purpose breed is suitable for milk-meat and lamb breeding characteristics. However, it is highly adaptable to different climates.
Aries weight: 100-90 kg Average daily weight gain: 360-340 g Lamb production percentage: 220%
Romanov sheep
Its origin is Russia, but in France and Canada this breed has been modified and recognized. This breed is accustomed to cold weather and local food. Its wool color is gray and black line appears like a wreath around the animal's neck. Unlike other breeds, Romanov ewes produce 2 to 6 lambs per calving. This breed is a good choice for interbreeding and breeding programs of native herds due to its important characteristics including non-seasonal reproduction, high lambing percentage, strong maternal sense and low sexual maturity.
Aries weight: 90-80 kg Lamb production percentage: 330-280%
Weight of ewes: 80-70 kg Daily weight gain: about 280 g
Suffolk sheep
The origin of this breed is France. This breed is used as a cross terminal in breeding programs. It is made up of two breeds of norfolk ewes and southdown rams. Suffolk breed is a meat breed because it has the ability to grow high speed, quality carcasses and low fat and is resistant to various climatic conditions and also has good efficiency in milk production for its lambs.
Weight of rams: 135-125 kg Average daily weight gain: about 400 g
Sheep weight: 90-75 kg Lamb production percentage: 170-160%
Saanen and Alpine goats
The birthplace of these two breeds is France. The Saanen breed is white and the Alpine breed is brown. These two breeds have no horns and have short legs and large, full breasts. These two breeds have high physical strength and high adaptability to environmental changes. They are not known as a dairy breed.
Material weight: 80-60 kg Percentage of goats: 180-160% Average milk production: 1200-950 kg per period
Male weight: 120-80 kg Age of puberty: 8-7 months Breastfeeding period: 306 days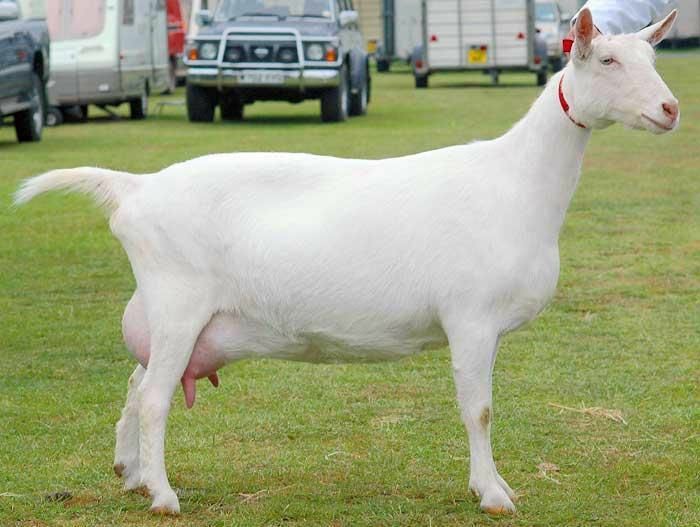 This post is also available in: Persian
https://radindam.com/wp-content/uploads/2020/12/cropped-cropped-photo_2018-07-10_20-44-48-9-1.png
0
0
radindamadmin
https://radindam.com/wp-content/uploads/2020/12/cropped-cropped-photo_2018-07-10_20-44-48-9-1.png
radindamadmin
2021-06-03 19:51:41
2021-06-03 19:51:41
Imported animal